Goan cuisine is not something that we remember when Goa pops up. Instead, sparkling beaches, Baroque Architectural churches and scrumptious seafood (mostly fish) are the elements that we think of.
However, this 'Pearl of the Orient' has a rich heritage of its cuisine that has been under wraps for too long now. Goa in the past was ruled by a number of Hindu as well as Muslim Rulers for some amount of time.
Later on, up till 1961, this region was a Portuguese colony. It was under their influence that Goa acquired some of the western impression to it. This impact was seen not only on their housing and living conditions but also in their cuisine and preparation methods.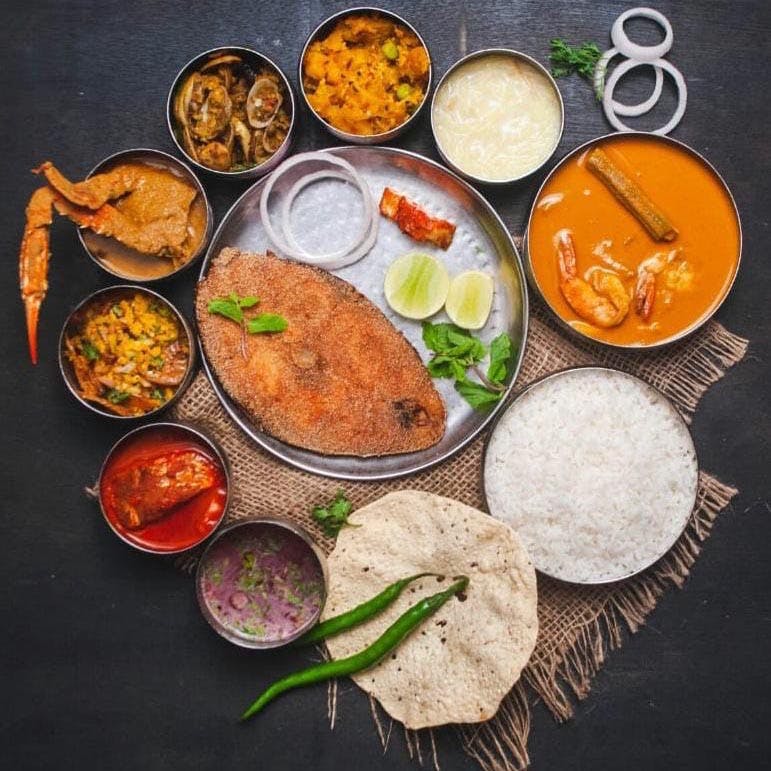 Goan Cuisine: An Amalgamation Of The West Into The East
Goan cuisine can be considered as the perfect blend of all three communities- Hindus, Muslims and Christians. It came in contact of a wide range of cultures and cuisines before developing its own unique flavour. These cultures included Arab, French, Chinese, Malaysian, Portuguese, Malabar, Brazilian and Konkan.
The Portuguese had a lion's share when it came to stirring Goan cuisine. Vasco De Gama explored this land in 1498. Since then, trading relations were fostered between Portugal and India. They arrived with a plethora of goods, spices and vegetables along with other items such as cashews nuts, chillies, passion fruit, tomatoes and potatoes. Meat such as pork and beef was also introduced. 
If you're planning on visiting Goa, then you need to have an understanding of how to get the best hotels deals! OutandFar is here to help you!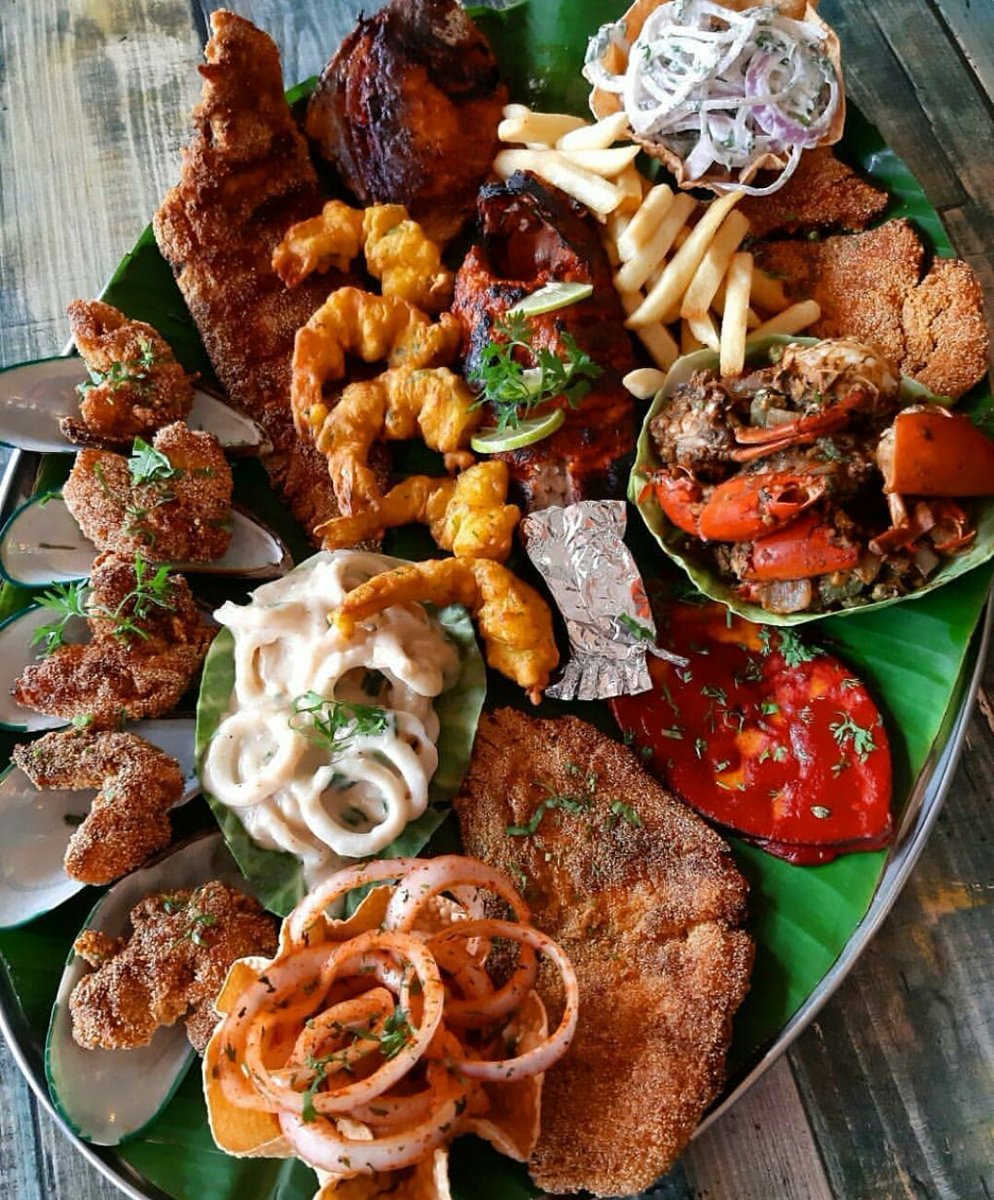 Due to these catalysts, food patterns kept on changing and evolving as time progressed. Dishes like pork feijodda and prawn balchao that no one had ever heard of were introduced.
Right up till this date, the Portuguese essence has not been left from the Goan roots. There are many recipes in this area that have originated from the West. Here are some sweet and savoury Goan dishes that could not have been complete without their Portuguese inspiration.
The Meaty Gusto
This cuisine consists predominantly of coconut, spices, rice, local spices and meat. Owing to it's proximity to the Arabian Sea and it's location along India's western coast, this cuisine is inseparable without fish.
1. Vindaloo
Spicy in its truest form, Vindaloo is amongst goan cuisine's infamous seafood curry. It was introduced by Portuguese sailors in 1510. Wine and garlic accompanying the meat helped in its preservation. The origin of the word Vindaloo came from Vinho de Alho, which means meat cooked in garlic and wine.
Although the chilies play second fiddle to the mentholated aroma owing to the cloves, it is deeply sweet. It is also sided with a tangy tinge, courtesy of the liberal use of local vinegar. It suits the coast's warm weather in every way!
The reason why this recipe remained so special amongst others, is that although it was traditionally a Portuguese dish, it swiftly modified its ingredients for locals who did not prefer eating meat and wine.
Also, the Goan natives who did not use vinegar, started blending tamarind and black pepper as a souring agent. Due course, Franciscan noblemen would distil the viniger by a local alcohol fermented from palm sap. This alcohol was also known as coconut toddy.
2. Sorpotel
Primitively pronounced as Sarapatel by old Goans and Portuguese, Sorpotel means confusion or mishmash. Usually eaten with savoury rice cakes known as sannas, the ingredients include chopped offal and pork, vinegar, chillies and pig's blood.
Odette Mascarenhas, a Goa-based author, food critic and TV host, says that the Portuguese would chop the meat into smaller pieces and marinate it with apple cider. They would later add onions, bay leaf and garlic.
The traces of this dish can be traced up to Castelo de Vide, a small hamlet in Alentejo which happens to be in Portugal. It is said that sorpotel was made with lamb and kid's blood over there. Whereas, when it came into the hands of Goans, the townsfolks changed the course by adding spices, coconut toddy and whole pigs.
Sinful Desserts:
Goans regularly use jaggery, coconut milk, Goan red rice and coconut. This state has some of the most sinful sweets that you will drool over every time you visit this place.
1. Bebinca: The Crowned Jewel of Goa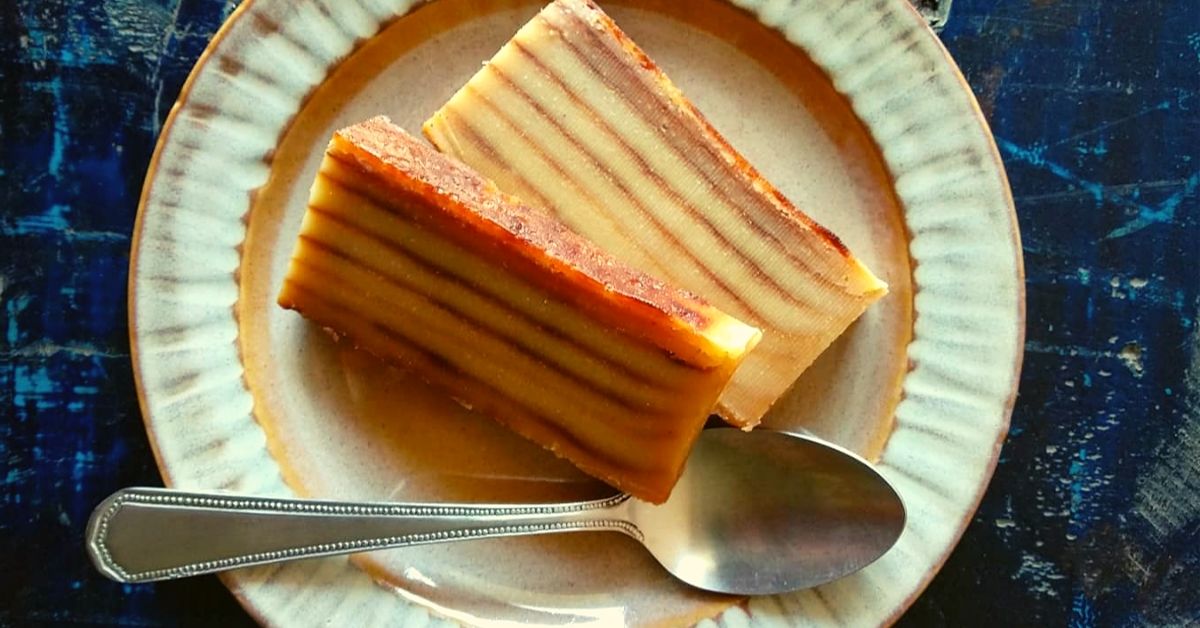 This ambrosian sweet has been named after Sister Bebiana, a Portuguese nun who lived in the Santa Monica convent in Old Goa in the 17th century. Later extended to 16, this shimmery treat was seven-layered.
They were rumoured to have been representing the seven hillocks found in Old Goa and Lisbon. Owner of restaurants such as The Bombay Canteen in Mumbai and Paowalla in New York, Goan chef and author Floyd Cardoz said that "Egg whites were used for gilding gold in churches and to not waste the yolks, the nuns decided to make the custard-like dessert, which came to be known as bebinca or bebic".
2. Bolo Sans Rival
The word Bolo translates to "cake" while Sans Rival means "no rival". Traditionally topped with cashews by the Portuguese, this snowy gâteau is flushed with rich buttercream and topped with sprinkles of nuts. This ancient delicacy of Portugal made a local twist when the almonds got replaced with cashews.
3. Patholi
Traditionally made during the Gauri and Ganesha festival, patholi are steamed rice rolls brimming with jaggery mixture and fresh coconut. The steaming is what makes it unique since it is done in fresh tumeric leaves. The fragrance of the turmeric leaves embeds a sense of divinity into the dish.
4. Tavsali: The Eggless Cucumber Cake
Solely a recipe from the Goan belt, this sweet is intriguingly made from cucumber. The mixture of semolina/sooji, jaggery and coconut added to the overpowering cucumber is is steamed. This highly nutritious cake is not overtly sweet. Mostly yellow cucumbers are used to make it but green(regular) ones can also be used.
The Perfect Blend
The Portuguese introduced some of the most staple food items to India from Brazil. Goans extensively use chilli peppers in their preparations from time to time. It was Portugal colonial influence that enhanced their zest.
On close observation, one realizes that Goan cuisine is incomplete without Portuguese aroma. The Eastern Palette forms the body of the cordon bleu, while the Western hint acts as the soul. Although eclipsed, this romance will always remain a classic!